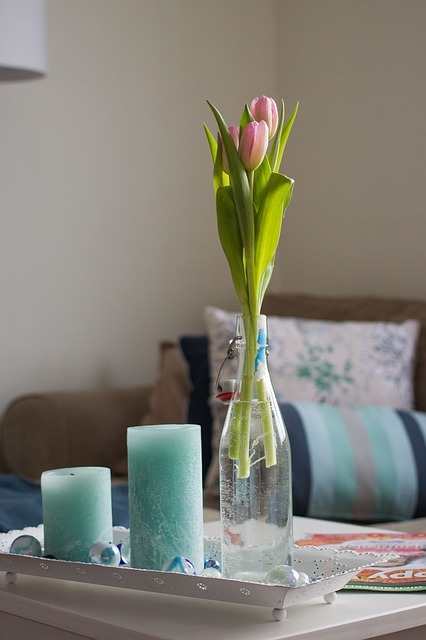 Abiding by rental rules is important, but so is style and making a house feel more like a home. Thus, we've put together a little list for you to help personalize your home, while still insuring you get your security deposit back by the end of it.
Storage – Let's be honest, rentals often lack sufficient storage place, and since custom cabinetry isn't usually an option for renters, investing in some added storage is key. Add some simple shelves, bookshelves, baskets, or under the bed storage.
Blinds – Vertical blinds may be the ultimate decorating sin. No one likes feeling as if they're living in a motel room. We suggest you either take them down or hide them under curtains. Just don't throw them out or you may not get your security deposit back!
Accessorize – Pillows, throws, candles, books, light fixtures… the only way to get a truly genuine space. This is by far the easiest and a MUST.
Wall Art – Those pesky holes might keep you from hanging art or photos on your walls, but when it comes down to it, they'll only take a few minutes to patch up when it comes time to move out. This doesn't mean you have to hang an entire art gallery, but hanging one statement piece and placing the rest of the photos on a mantel or shelf should do the trick.
Rugs – Last but not least, rugs: the peanut butter to your rental jelly. If there are scratched hardwood floors or stained carpets, you can cover those up easily with a throw rug. Not only that, a rug is a great investment piece that will add your personal flavor to any space. And they absorb noise and make a room feel comfy.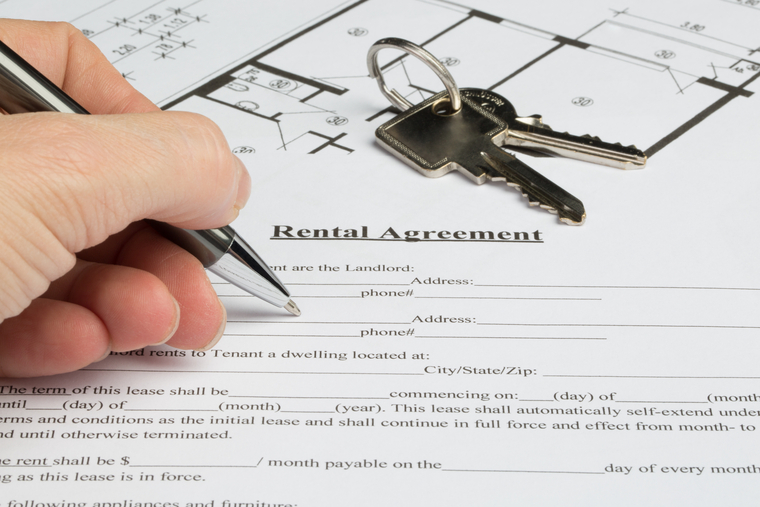 One area of the real estate market that is thriving right now is rental property.
All indications suggest that the rental market will continue to improve because of low vacancy rates and rising rents. In fact, the demand for rentals is predicted to far exceed supply through 2016, with 4.5 million new renters expected to enter the market in the next five years.
What to consider before buying a rental
Being a landlord has its challenges. The recession took a toll on rental prices for a few years and any future economic downturns could do the same. Once the job market returns to normal, there's a strong possibility that more people will choose to move from rentals into homes of their own. And the demand for rental properties could become over saturated at some point, resulting in an investment bubble of its own.
What's more, while the income from a rental property can be significant, it can take at least five years before you're making much more than what you need just to cover the mortgage and expenses. In other words, the return on your investment doesn't happen overnight.
However, in the long run, if you select the right property, it could turn out to be one of your best investment decisions ever—especially since rental real estate provides more tax benefits than almost any other investment.
Tax deductions for the taking
One of the greatest things about owning rental properties is the fact that you're able to deduct so many of the associated expenses, including a sizeable portion of your monthly mortgage payment.
The commissions and fees paid to obtain your mortgage are not deductible, but the mortgage interest you pay each month is, including any money you pay into an escrow account to cover taxes and insurance. Whatever your mortgage company reports as interest on your 1098 form at the end of each year can likely be deducted.
For example, you may be eligible to deduct credit card interest for goods and services used in a rental activity, repairs made to the building, travel related to your rental (local or long distance), expenses related to home office or workshop devoted to your rental, the wages of anyone you hire to work on the building, damages to your rental property, associated insurance premiums, and fees you pay for legal and professional services. However, as is the case with any transaction of this type, be sure to consult your attorney or accountant for detailed tax information.
What to look for
As with any real estate investment, the location of the property and its overall condition are both key. But with rental properties, there are some other, unique factors you'll also want to consider.
Utilities
Look for a building with separate utilities (water, electric, and gas, etc.) for each rental unit. This will make it far easier to legally charge for the fair use of what can be a very costly monthly expense.
Competition
If your property is one of the few rentals in the neighborhood, there will be less competition for interested renters.
Transportation
Rentals that are near popular public transportation options and/or major freeways (without being so close that noise is an issue) are usually easier to rent—and demand more money.
Landscaping
Properties with small yards and fewer plantings are far easier and less expensive to manage.
Off-street parking
Not only is off-street parking a desirable feature (people with nice cars usually don't like to park on the street), it's also a requirement for rental properties in some communities.
How to start your search
Unlike homes, rental properties do not typically have a visible 'for-sale' sign standing out front (as landlords don't want to irritate, bring attention to their current renters, or turn off any prospective renters). Therefore, if you are interested in a rental property, your best option is to schedule an appointment with your real estate agent/broker to discuss your investment goals and identify what opportunities currently exist in the market place.