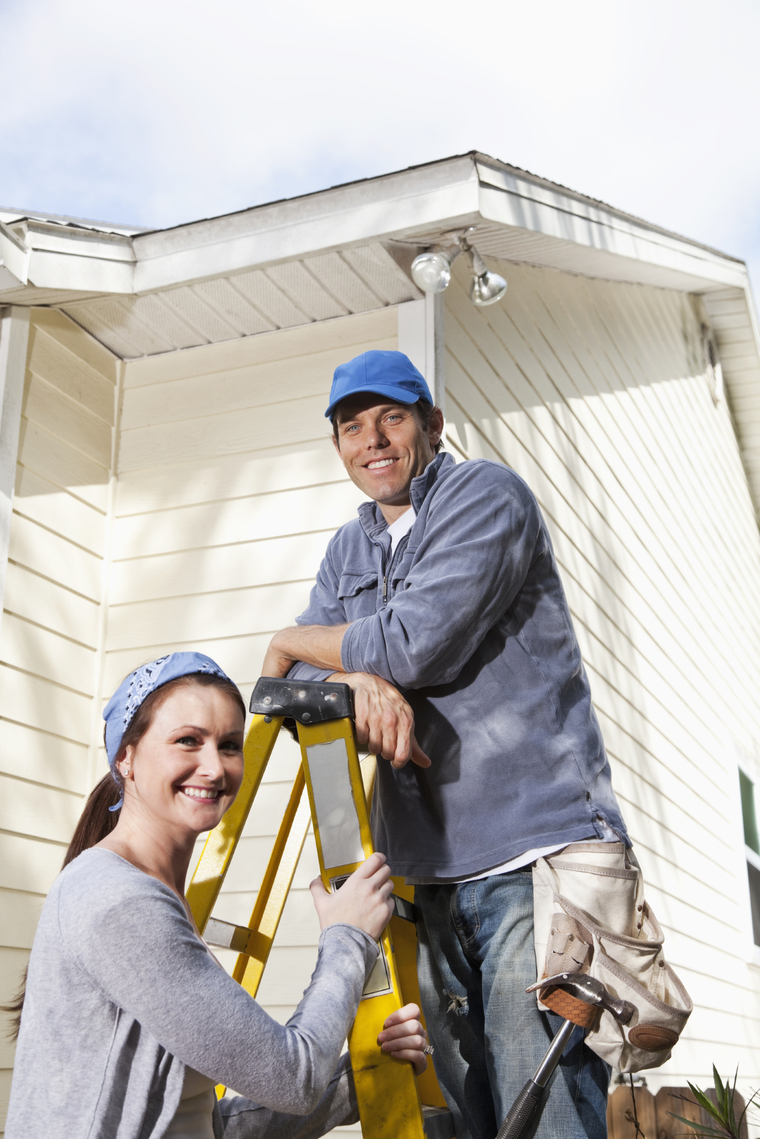 Nothing in life lasts forever – and the same can be said for your home. From the roof to the furnace, every component of your home has a life span, so it's a good idea to know approximately how many years of service you can expect from them. This information can help when buying or selling your home, budgeting for improvements, and deciding between repairing or replacing when problems arise.
According to a National Association of Home Builders (NAHB) study, the average life expectancy of some home components has decreased over the past few decades.  (This might explain why you're on your third washing machine while Grandma still has the same indestructible model you remember from childhood.) But the good news is the life span of many other items has actually increased in recent years.
Here's a look at the average life spans of some common home components (courtesy of NAHB).
Appliances. Of all home components, appliances have the widest variation in life spans. These are averages for all brands and models, and may represent the point which replacing is more cost-effective than repairing. Among major appliances, gas ranges have the longest life expectancy, at about 15 years. Electric ranges, standard-size refrigerators, and clothes dryers last about 13 years, while garbage disposals grind away for about 10 years. Dishwashers, microwave ovens, and mini-refrigerators can all be expected to last about nine years. For furnaces, expect a life span of about 15 years for electric, 18 for gas, and 20 for oil-burning models. Central air-conditioning systems generally beat the heat for 10 to 15 years.
Kitchen & Bath. Counter-tops of wood, tile, and natural stone will last a lifetime, while cultured marble will last about 20 years. The life span of laminate counter-tops depends greatly on use and can be 20 years or longer. Kitchen faucets generally last about 15 years.  An enamel-coated steel sink will last five to 10 years; stainless will last at least 30 years; and slate, granite, soapstone, and copper should endure 100 years or longer. Toilets, on average, can serve at least 50 years (parts such as the flush assembly and seat will likely need replacing), and bathroom faucets tend to last about 20 years.
Flooring. Natural flooring materials provide longevity as well as beauty: Wood, marble, slate, and granite should all last 100 years or longer, and tile, 74 to 100 years. Laminate products will survive 15 to 25 years, linoleum about 25 years, and vinyl should endure for about 50 years. Carpet will last eight to 10 years on average, depending on use and maintenance.
Siding, Roofing, Windows. Brick siding normally lasts 100 years or longer, aluminum siding about 80 years, and stucco about 25 years. The life span of wood siding varies dramatically – anywhere from 10 to 100 years – depending on the climate and level of maintenance. For roofs, slate or tile will last about 50 years, wood shingles can endure 25 to 30 years, metal will last about 25 years, and asphalts got you covered for about 20 years. Unclad wood windows will last 30 years or longer, aluminum will last 15 to 20 years, and vinyl windows should keep their seals for 15 to 20 years.
Of course, none of these averages matter if you have a roof that was improperly installed or a dishwasher that was a lemon right off the assembly line. In these cases, early replacement may be the best choice. Conversely, many household components will last longer than you need them to, as we often replace fully functional items for cosmetic reasons, out of a desire for more modern features, or as a part of a quest to be more energy efficient.
Are extended warranties warranted?
Extended warranties, also known as service contracts or service agreements, are sold for all types of household items, from appliances to electronics. They cover service calls and repairs for a specified time beyond the manufacturer's standard warranty. Essentially, warranty providers (manufacturers, retailers, and outside companies) are betting that a product will be problem-free in the first years of operation, while the consumer who purchases a warranty is betting against reliability.
Warranty providers make a lot of money on extended warranties, and Consumers Union, which publishes Consumer Reports, advises against purchasing them.  You will have to consider whether the cost is worth it to you; for some, it brings a much needed peace of mind when making such a large purchase. Also, consider if it the cost outweighs the value of the item; in some cases it may be less expensive to just replace a broken appliance than pay for insurance or a warranty.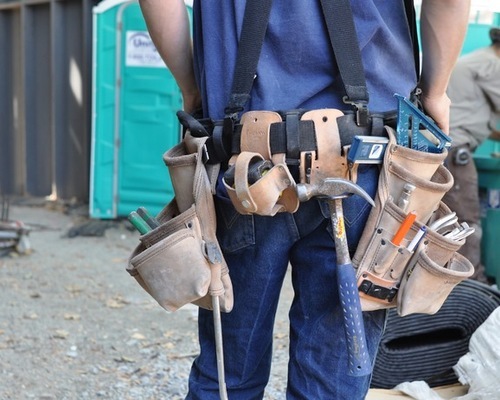 Constructing or remodeling a home is a complex, expensive endeavor. Ideally, everything goes as planned, and when the dust clears, the homeowner can settle in and enjoy the new home — and never think about the building process again.
But what happens when, nine months after the owner moves in, the floor develops a crack, the dishwasher begins to leak or the shower water won't run hot? Or when these things happen three years later? It's time to refer to an all-important piece of the contract: the warranty.
Janet Paik, original photo on Houzz
What Is a Warranty?
The purpose of a warranty is to protect both the homeowner and the builder — homeowners from shoddy work with no recourse; builders from being liable for projects for the rest of their lives.
A warranty may be included in a contract, or it may not be since it's not required. There is no standard length of time for one. Rather, a warranty is a negotiable portion of the overall agreement (contract) between a homeowner and a contractor.
The laws that relate to warranties are somewhat vague and vary by state, so the advantage of having one as part of the contract is that everything can be clearly spelled out. However, by agreeing to a particular warranty without understanding its finer points, owners may inadvertently limit the protections they would have otherwise had under the law.
"A warranty describes the problems and remedies for which the builder will be responsible after completion of the project, as well as the duration of the warranty and the mechanism for addressing disputes," says David Jaffe, vice president of legal advocacy at the National Association of Home Builders.
At least in the ideal case.
Janet Paik, original photo on Houzz
The Law Governing Warranties
Before homeowners agree to a particular warranty as part of their contract, it's important to understand what protections they already have under the law. In the U.S., we have a legal concept of an implied warranty — which is a warranty that does not have to be spelled out in the contract but is simply understood to exist thanks to the law. There are two important implied warranties when it comes to home construction.
The first is the implied warranty of good workmanship, which is the reasonable expectation that a home will be built in a workmanlike manner. The second is the implied warranty of habitability, which is the reasonable expectation that the home will be safe to inhabit.
The implied warranties, however, have limits in the form of statutes of limitation and statutes of repose, which essentially are time clocks that determine for how long a homeowner may sue a contractor.
Statutes of limitation in each state dictate how long an owner can invoke various types of legal claims — for example, a breach of contract claim.
Statutes of repose apply specifically to construction projects, and set the time for which builders and designers are liable for their product. These also vary by state. In California, the statute of repose is four years for most defects, but 10 years for latentdefects (those that aren't observable right away, such as a faulty foundation). In Georgia, the statute of repose is eight years for all claims related to design or construction of the building.
Finally, most states also have a right to repair law, which means that before homeowners can sue a contractor, they need to notify the contractor of the problem and give him or her a chance to come see it and repair it.
To find out what the laws are in your state, simply do an online search for "statute of repose" and "right to repair" in your state.
Janet Paik, original photo on Houzz
The One-Year Warranty
The key thing to understand about warranties is that many builders offer their own warranty in lieu of the implied warranty. Additionally, many contracts specify that homeowners are giving up their rights to the implied warranty by agreeing to the builder's express warranty. Also, builders will "often try to shorten statutes of limitation and statutes of repose. Some states allow you to do that. Others don't," says Anthony Lehman, an Atlanta attorney who advises homeowners.
Though there is no industry-wide standard, many residential contractors have adopted a one-year warranty for their contracts. The practice likely trickled down from commercial construction, where a callback warranty is typical. A callback warranty means that within one year, a building owner has the right to call back the contractor and expect him or her to repair work, Lehman says.
The downside for homeowners who agree to a one-year warranty is that they likely trade away their right to the implied warranty, and they may also agree to limit the time they have to discover a defect and sue. Obviously, this is a plus for builders because it limits their risk.
But there is no real reason a homeowner has to accept a one-year warranty simply because that's the builder's first offer. "It's a negotiated point, and people can negotiate warranties that are broader — and they often do," says Robert C. Procter, outside general counsel for the Wisconsin Builders Association. "If you don't ask for more, you won't get more."
Janet Paik, original photo on Houzz
Pros and Cons of a Builder's Warranty
Though a one-year warranty may seem like a poor deal for a homeowner, a contract with details spelled out does provide an upside: some degree of clarity in the process. Ideally, a warranty includes not only the time period that the warranty covers, but also the standards by which various materials will be evaluated, and the steps to follow when a problem arises.
In a minority of states, the legislature has codified what a warranty is and how long it lasts for a variety of materials, Jaffe says. They are California, Connecticut, Indiana, Louisiana, Maine, Maryland, Minnesota, Mississippi, New Jersey, New York, Pennsylvania, Texas and Virginia. If you live in one of these states, you can refer to the state-set standards.
If you do not, one option is to refer to the NAHB's publication Residential Construction Performance Guidelines. "It's broken down by categories within the home: foundations, exterior, interior, roofing, plumbing," Jaffe says. "If there's an issue that comes up, you look in this publication, and it tells you what the observation is — what's the problem." The guide then spells out what the corrective measure — if any — should be.
If you decide to use this guide as the standards by which problems will be judged, be sure you read it first and are comfortable with its terms. Sometimes having the terms spelled out is simpler than relying on the implied warranty because the implied warranty is so vague.
"The implied warranty doesn't have a fixed time; it's a reasonable period of time," says Jaffe, of the NAHB. "If you're a homeowner, and you call your builder up in year five and say, 'There's a crack here, and I think you should come out and fix it because it's a defect,' well, at that point, it may or may not be related to something that the builder did or didn't do. Is it a defect? Who is going to make that determination? What is the fix? Who is responsible for it?"
Relying on the implied warranty means that these sorts of questions would need to be resolved in court if the parties aren't willing to, or can't, come to an agreement on their own. Open for debate is whether an item is a warranty item, and for how long it's covered. Having these issues determined in court can be an expensive, time-consuming headache for everyone involved.
Still, some attorneys say owners might be better off with the implied warranty than giving up their rights for a limited one provided by the builder. "You build a house, and you expect it to be there for a long time. The buildings in Europe have been there a long time. The pyramids have been there a long time. The question is how long is it reasonable for you to expect it to last," says Susan Linden McGreevy, an attorney in Kansas City, Kansas, who specializes in commercial real estate work. "If it has to get before a jury, the contractor has lost already. What I mean is, the jury will always find in favor of a homeowner — unless they're a real flake."
TruexCullins Architecture + Interior Design, original photo on Houzz
Going Beyond Warranties
Despite all this talk of legalities, there is an important caveat: Many good builders will continue to be helpful even after their express warranty has passed. Anne Higuera, co-owner of Ventana Construction in Seattle, provides a one-year warranty to her clients. Nonetheless, Ventana has made repairs and fixes even years after the one-year warranty expired. Higuera says the company does so because the builders want good relationships with their customers, and because they feel as though it's the right thing to do. "Warranty issues come up very rarely if you do things well in the first place," Higuera says. "Just finding a contractor who does the right thing on the front end helps you avoid issues with warranty."
More Ways to Protect Yourself
So what should homeowners do if a builder is offering only a one-year warranty? One option is to negotiate for a longer period of time. "You might want to say, 'I'll take a one-year warranty for everything except latent defects,'" McGreevey says. (Reminder: Those are the kind that take a long time to discover, such as foundation problems.)
Another option owners have is to ask builders about insurance products. Many builders offer products with an extended warranty — as long as 10 years — that are backed by insurance companies. These are typically paid for by the builder, with the cost passed on to the homeowner.
Third, homeowners would be wise to consult an attorney to make sure that they're not giving up rights unknowingly. Given that owners are spending thousands to hundreds of thousands of dollars on construction, paying for five to 10 hours of an attorney's time (at $300 per hour, $1,500 to $3,000) to ensure that the contract is sound is probably a good investment. "Would you buy a car for $50,000 and not read any of the financing information?" says Lehman, the Atlanta attorney. "And then people do that for a home construction project."
Finally, the most important thing is for both contractors and owners to screen each other carefully. "Ninety-eight percent of the homeowner-builder relationships, when there's a disagreement, most parties reach a reasonable conclusion, even if they're not 100 percent happy," says Procter, the Wisconsin attorney. "The contracts matter more when someone is not being reasonable."