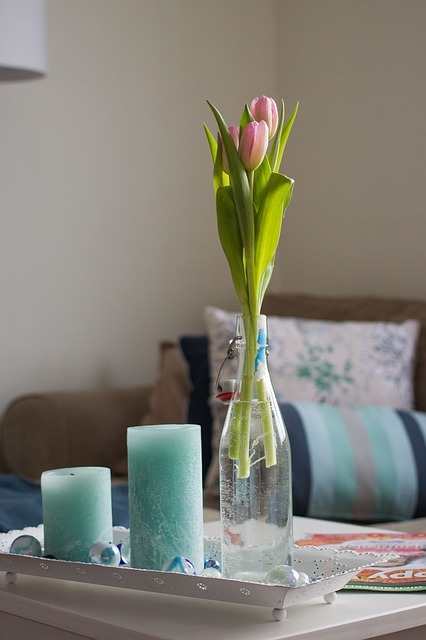 Abiding by rental rules is important, but so is style and making a house feel more like a home. Thus, we've put together a little list for you to help personalize your home, while still insuring you get your security deposit back by the end of it.
Storage – Let's be honest, rentals often lack sufficient storage place, and since custom cabinetry isn't usually an option for renters, investing in some added storage is key. Add some simple shelves, bookshelves, baskets, or under the bed storage.
Blinds – Vertical blinds may be the ultimate decorating sin. No one likes feeling as if they're living in a motel room. We suggest you either take them down or hide them under curtains. Just don't throw them out or you may not get your security deposit back!
Accessorize – Pillows, throws, candles, books, light fixtures… the only way to get a truly genuine space. This is by far the easiest and a MUST.
Wall Art – Those pesky holes might keep you from hanging art or photos on your walls, but when it comes down to it, they'll only take a few minutes to patch up when it comes time to move out. This doesn't mean you have to hang an entire art gallery, but hanging one statement piece and placing the rest of the photos on a mantel or shelf should do the trick.
Rugs – Last but not least, rugs: the peanut butter to your rental jelly. If there are scratched hardwood floors or stained carpets, you can cover those up easily with a throw rug. Not only that, a rug is a great investment piece that will add your personal flavor to any space. And they absorb noise and make a room feel comfy.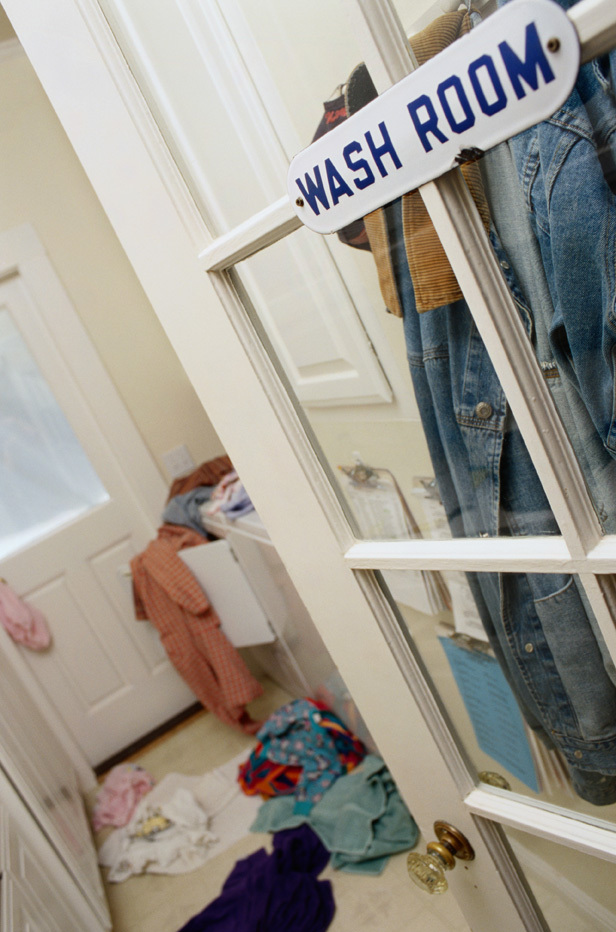 The New Year is a great time for renewal, and there's no reason why your home shouldn't share in this time of rejuvenation. Here are a few ideas to give your home – and your spirits – a lift as you move forward in 2018.
Get organized
One change that might make a big difference in your life is organizing your space. Like most projects, the hardest part is getting start, so start small. Decide which one area would make you feel the best to have organized. Kitchen wraps and unruly pots lids driving you crazy? Start there. You may just feel so good afterwards that the next area won't seem so daunting! Here are some organizational strategies to help:
Contain it: Seasoning packets, magazines, rubber bands… they're easier to locate and cause a lot less mess when they're all in one place. Just choose an appropriately sized container, be it a jar, box, basket or drawer, and consolidate.
Consider a container that's both attractive and durable, particularly if your items will be in view. Decorative baskets come in many sizes, shapes and materials, from fabric to wicker and solid wood. They're pretty and versatile enough to corral magazines in the living room or toiletries in the bathroom cupboard. Office supply stores carry metal mesh accessories that are great for gathering pushpins or pens. Stylish glass jars are good for colorful items such as buttons. You can even buy pre-made organizers or order custom inserts to straighten mess drawers.
Make the most of the space you have: You probably have storage space that's not well utilized because it's inconvenient. For deep corner cabinets, you can install lazy-Susan shelving so you can actually get to the items in your cupboard. Sliding storage racks hold pan lids, cleaning supplies and more, pulling out for easy access. Stair step shelf organizers let you see (and reach) what's in the back row of a cupboard. And shelf-helper platforms double your shelf space and help you separate fragile items to keep them from breaking.
Look for space in new frontiers: You may have more room in your home than you think. There are lots of storage options designed to make use of hidden space. Under-counter paper towel dispensers and space racks. Kitchen-wrap organizers that hang on the bottom side of shelving. Bike risers and ceiling-mounted storage shelving for garages. Walls can also offer an alternative to precious counter space, with magnetic strips to hold knives, scissors, tools, jars with metal lids and more.
Create additional space: You can give yourself even more room by doing away with some traditional pieces of furniture. For instance, a fold-down ironing board frees up space in a closet or laundry room. A wall bed lets your guest room double as an office or craft room. A desk armoire gives you an "office in a box" that fits right into your living room after-hours. And bed risers can give you extra space under the bed.
Reinvent your space
With a little imagination, you can give your space an entirely new look and feel for the New Year. And even small changes can work wonders to rejuvenate your home.
Introduce new colors or patterns: Winter is a time for deeper hues and richer colors. You can transform your home by adding slipcovers, switching shower curtains and bedding, adding a new area rug or changing out throw pillows.
If you don't want to change the room's color palette (if your room is white on white, for example), you can still mix things up by incorporating textures such as jacquard, quilting, animal patterns, faux fur, chenille, mohair or velvet.
Shake things up: Sometimes just changing things around can make a huge difference. Try rearranging the furniture, and maybe even take out a piece to give the room more space. Shuffle the items on your mantle, the books on your coffee table, potted plants and pictures. By featuring items with a winter color palette, you can make your home warmer and more inviting.
Dress up the walls: Not everything that hangs on a wall has to be in a frame. Consider something different, perhaps a metal sculpture, small rug or tapestry, decorative dishes, masks, antique items, such as old keys…the list is only limited by your creativity.
Accessorize: Area rugs make your room or hallway cozier and add a touch of sophistication. Plants not only add a nice decorative touch, but research shows they're also good for your health. Spice up your entrance with a shiny new doorknob and knocker. Add some stylish light switch plates, or new drawer and cabinet hardware in the kitchen.
It's amazing how much changing our personal space can change the way we feel about our home. What do you do to update your home décor for the season?